Portfolio || projects
A (somewhat) chronological list of various stuff I've been doing over the years and I'm (somewhat) proud of.
Volvo MELBUS emulator (2014 - )
An emulator for Volvo's head units, to give it aux in capabilities. Hardware design based on Atmega328p.
Links: wiki, repository browser
DLP based 3D printer (2014 - )
An ongoing quest for a better 3D printer. First iteration of both software and mechanical side of things. Has printed first parts already.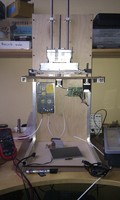 Links: G+ album
Software for a prototype 360° image capture system (2014)
Software for Linux-based SBC, controlling DSLR (entering required settings, triggering shutter, feedback about battery etc) and controlling digital-communication servo motors.
RepRap2X (2014)
I've built a few RepRap 3D printers in the last few years (original Mendel, two Mendel90) and I wanted a larger, more rugged printer, which Just Prints.
Mechanical design in CAD (SW), mechanical re-design (hehe), assembly, wiring, configuration. Auto bed-leveling calibration (still somewhat in progress).
Links: G+ album
Automation of HVAC system (2014)
Industrial automation project for a woodworking company- automation of their newly installed HVAC system (managing temperature and humidity, balancing a positive air pressure in select rooms). Siemens S7-1200 + Siemens HMI. Custom web interface for management.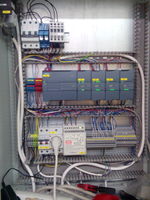 Eggbot (2014)
Just a for-fun project for Easter 2014- a device which draws Egg decorations.
3D printed parts courtesy of Glasswalker, custom electronics design based on Arduino Mini Pro.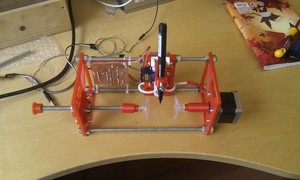 Links: G+ album
Desktop CNC engraver (2013)
Wanted a mill, got an engraver. Designed in CAD, inspired by designs on internet. Now has gotten a proper spindle and is even usable for light machining work: Dibond, plastics, PCBs.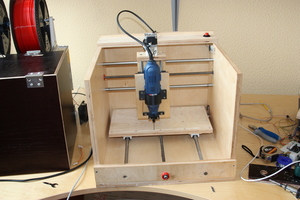 Postal package tracker (2013)
A web-based tool to notify me when my stuff arrives in local post office. Written using Django, scrapes pasts.lv for the data on packages.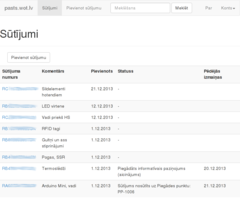 Links: source code on GitHub, hosted version of the tool
RaspberryPi based car navigation retrofit (2012 - 2013)
Retrofit of Volvo's (~1998-2005MY) stock navigation unit with RaspberryPi, running navit. Interface with car's CAN-Bus network to pass button presses on steering wheel to RPi.
Electronics design, firmware on AVR microcontroller, configuration and UART-to-HID driver on RPi.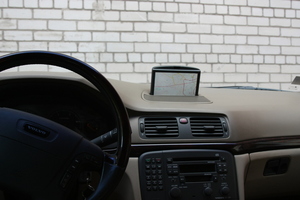 Links: HackADay, source code on GitHub, wot.lv, G+ album
Website to make photos of lost places accessible - zudusilatvija.lv (2011)
A website which displays photos from the archives of Latvian National Library. Subcontracted work for Latvian National Library. My role was developing backend + frontend software.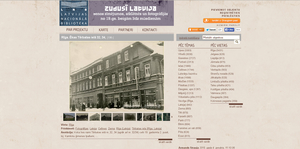 Links: zudusilatvija.lv
CNC plasma cutter - software and motion control (2010)
Dad built a CNC plasma cutter, I brought it to life- simple as that. Upgraded to custom-built torch height controller in 2014.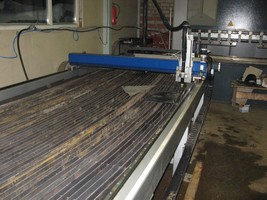 Web-app company - groupscript.net (2010 - 2014)
Co-founded a company which sold PHP e-commerce software mostly authored by me.
My role could be described as lead-developer who also got to manage a team of 5 other developers.
Experience gained: immense knowledge of web payment systems, how to write PHP software to be hosted on myriad of web-servers out there and how not to write an e-commerce software.
Got to build in-house tools for order processing, release packaging etc.